With the cold weather setting in throughout the majority of the nation, you might recently be realizing that your old windows are not going to hold up well this winter. With the loss in heat due to poor energy efficiency, homeowners in Markham are feeling hopeless knowing that the expense of heating up the home will be through the roofing system. The good news is that window replacements can resolve your worries, nevertheless, you might be wondering if it's far too late. In fact, many house owners question if it is possible to change windows during the winter season or if they have to wait till spring to set up replacement windows?
Although it may be cold out there, it is not far too late to have your windows changed with quality replacement windows from Statements Windows and Doors that are not only appealing however also energy efficient! We work year-round to guarantee that homes are comfortable no matter what the outdoors temperature level may be.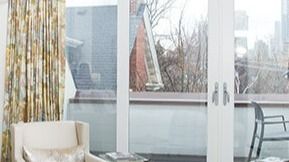 The materials that we use can even be applied in the rain and extreme temperatures so you do not have to worry about another winter of paying too much money for heat that actually goes out the window.
Here are a few reasons you should think about window replacements this winter season:
Keeps your whole home warmer, while conserving you money on heating expenses. Removes areas in the home that are either hot or cold with an even heat disbursement. Save on resources by utilizing less fuel for heat. Strong, resilient glass is more secure for the whole family even in strong winter season storms.
So, what are you waiting for? Don't invest another winter season squandering money on heating expenses when you might change all of the windows in your home and enjoy a warm, cozy home at a much lower energy cost. The window replacement professionals at Statements Windows and Doors are ready to assist you take pleasure in a more energy-efficient house, no matter how cold it may be out there.
For locals in Markham, Ontario, please call us today to read more about how energy-efficient window replacements might help you! Call Statements Windows and Doors today to talk with one of our window and door professionals. . 905-477-6361.